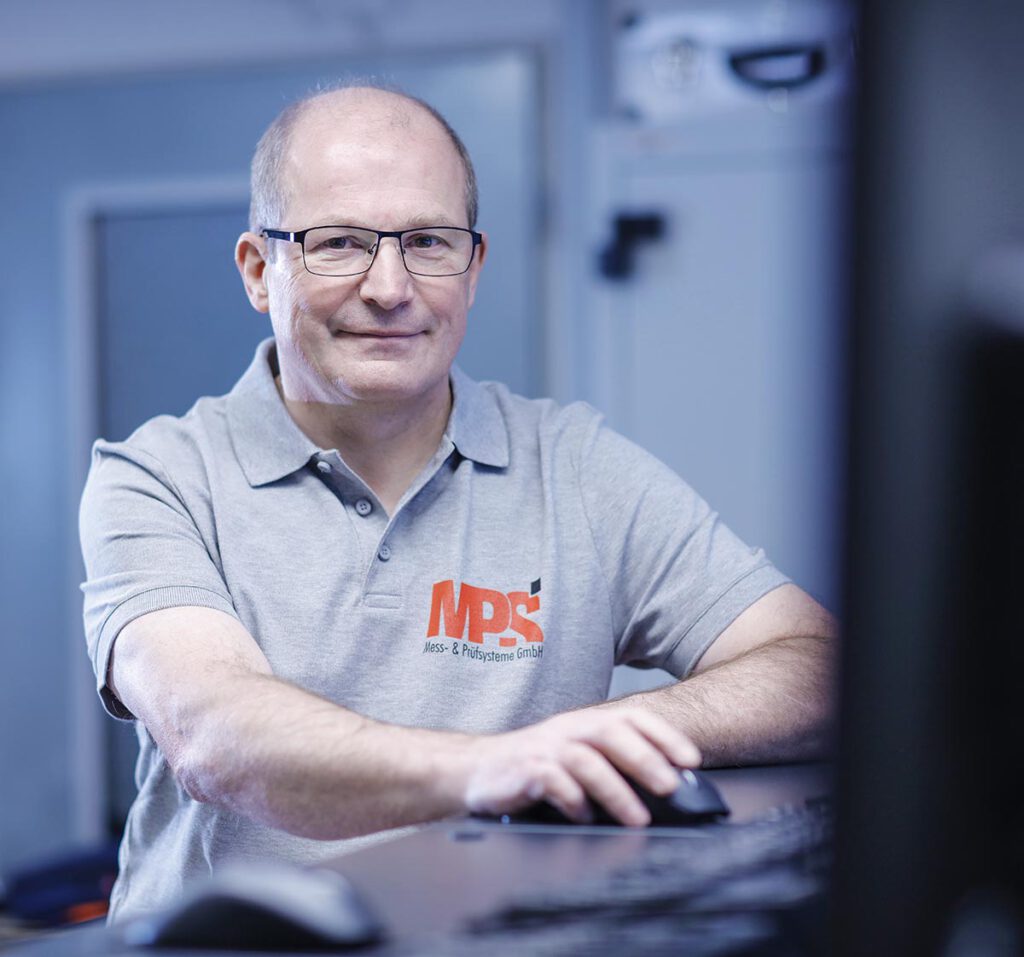 MPS Mess- & Prüfsysteme GmbH consists of a flexible team of specialists with many years of experience in high-voltage and partial discharge testing technology.
Unser Schwerpunkt liegt in der Entwicklung und Fertigung von Prüfsystemen zur Messung von Teilentladung an Isolierstoffen sowie der Messung von Hochspannung.
Our focus is on the development and manufacture of test systems for measuring partial discharge on insulating materials as well as measuring high voltage.
Through our own development and production of the measurement and control technology as well as our own software development, it is possible for us to implement customer-specific solutions at short notice.
| | |
| --- | --- |
| Founding year MPS Mess-& Prüfsysteme GmbH | 1998 with 6 employees |
| Introduction ISO9001 | 1998 |
| Calibration of high voltage up top 100kV | 1998 Calibration of AC high voltage (according DIN EN 60060) up to 100kV with the reference measuring system, calibrated by the Physiklisch Technischen Bundesanstalt. |
| Calibration of partial discharge pulse calibrators | 1998 according DIN EN 60270 |
| Calibration of partial discharge meters | 1998 according DIN EN 60270 |
| Our first product | Partial discharge meter (TMG) and 10kV partial discharge test set (TPP10) |
| Our first automation project | 1998 5kV Partial discharge test set with high volatege switching unit, control unit ans control-and protocolling software. |
| First testing system in far east | 1999 10kV Partial discharge test set (TPP10) |
| First 100kV testing system | 2002 Regensburg |
| First 300kV testing system | 2004 for surge arresters in China |
| Calibration of high voltage up to 200kV | 2016 Calibration of AC high coltage (according DIN EN 60060) up to 200kV with the reference measuring system, calibrated by the Physikalisch Technischen Bundesanstalt |
| New partial discharge test system TTS | 2014 8,5kV Partial discharge test set for semiconductors |
| Fully automated partial discharge test system for medium voltage bushings | 2016 100kV Double chamber testing system with automatic loading of the test items |
| Fully automated partial discharge test set for semiconductors | 2017 4-fach 15kV Partial discharge test system for two production lines with automatic contacting of the test items, Switzerland |